We have MANY 2 & 3-Year-Olds for sale.
New pictures comming soon. Call/Email for info.
Tons of color available!
Toveros, Overos and Tobianos.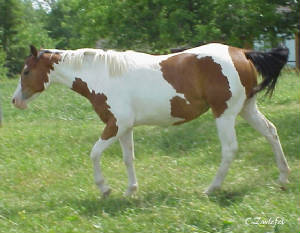 "VAL"
Country Val
2004 APHA Bay Tobiano Mare
(Country Warrior x Ropers Val)
Val is such a pleasure to have around. She's the first one to greet anyone at the gate, she follow's you around the pasture, and just enjoys people's company. Top it off, she has beautiful markings and is READY TO START UNDER SADDLE!
Val is willing and should be incredibly easy to break. She will be the quietest and most consistant show / trail partner you could ask for....
This filly will be started in the spring of 2007.
price will change accordingly as training progresses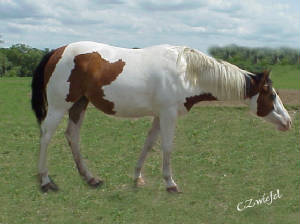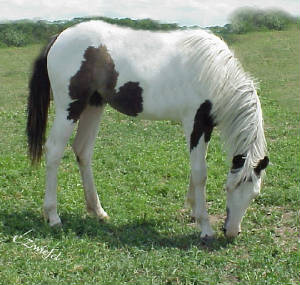 "ASH"
2005 Grullo Tovero
(Country Warrior x Scat McCue)
Really flashy filly with a blue eye and tons of chorme.
This filly has the disposition to do anything for anyone, and has the class, style and abily to do it well. Ash has beautiful gaits, good conformation and all it takes to become a super show filly. Her dam, Scat McCue has been a consistent producer of talented and pretty foals. Ash looks to have a bright future in the breeding shed as well, and with this color she'll be irreplaceable.
If you want the fanciest filly in the class....here she is!
Class, pretty, chrome, pedigree AND the movement it takes to win in the show pen.
This filly will be started in the spring of 2007.